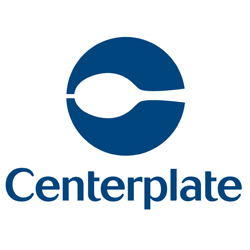 Centerplate
Cook
Peru, VT
Paid personal time, 401K / Retirement plan, Dental Insurance, Health Insurance
Now Hiring - Cooks at Bromley
Sodexo Live / Centerplate and our partner venues have been defining extraordinary experiences through thoughtful hospitality, expertly delivered, for more than 80 years at gathering places across North America. As the pioneer and leader in live event hospitality, we are committed to making the time that people spend together more rewarding and more valuable.  
Location: We are seeking a Cook (Level II) for Bromley Mountain 
Principal Function
The Cook II position performs as a mid-level short order or grill cook among its peer cook positions. 
The Cook II will assume stations requiring a moderate level of difficulty and will perform responsibilities for food preparation. 
Essential Responsibilities
⦁ Prepare and coordinate orders to ensure they are cooked timely and with accuracy and prepared with the absolute highest quality of taste and presentation.
⦁ Comply with all established health, sanitation and safety procedures.
⦁ Contribute to goal of 100% customer satisfaction through personal commitment to customer service and leading the culinary team by example.
Qualifications/Skills
Required: 
⦁ Minimum of 1-2 years experience in food preparation in a fast-paced environment. 
⦁ Must be able to interact verbally and listen attentively to co-workers and supervisors.
⦁ Ability to follow written and oral direction.
⦁ Ability to work under pressure and independently.
Preferred:
⦁ Culinary degree from an accredited college or university.
⦁ 2+ years experience in food preparation in a fast paced environment.
Other requirements include but are not limited to: 
Able to work effectively and safely while subject to wet floors, temperature extremes and excessive noise; must be able to lift up to 50 pounds in weight; must be able to maneuver in an often tightly-quartered environment. 
Hours are often extended or irregular to include nights, weekends and holidays. 
About Bromley
Winter
Bromley is your family-friendly Vermont ski resort. To kids, the mountain is huge. To parents, it's just the right size with slopes that funnel the whole family to our centralized base area. Everyone loves our warm southern exposure, slope-side lodging, diverse terrain, friendly staff, and our great food!
Our award winning kid specific programs guarantee smiles for the whole family when kids fill their days with fun and adventure in our KidsRule Mountain Camps lesson program. For parents - that fun is always combined with safety and top-notch instruction by specially trained staff. The whole family wins when they learn at Bromley! 
Summer
Bromley is home to 4 Adventures, creating the premier destination for summer activities. At the Base Area you'll find our Mountain Adventure Park filled with a variety of rides and activities for everyone - kids and adults alike! Take a ride down the triple track Alpine Slide, swing 4 stories high on our Giant Swing, make a Big Splash down our Waterslide, take in the views of the Green Mountains on our Scenic chairlift, and so much more! Plus, our marvelous Kidzone attractions are ideal for toddlers and children under 48" tall.
About Sodexo Live / Centerplate
Founded in 1929, Centerplate, a Sodexo Company, serves as a leading provider of hospitality services to North America's premier sports facilities, convention centers, and entertainment venues. Centerplate's primary services include: food and beverage / catering services, specialty retail management, and design services.
Serving over 170 venues and 100 million guests annually, Centerplate is an integral partner to clients across a broad list of end markers, including: professional sports, convention centers, college athletics, ski resorts, minor league sports, attractions, and theaters, among others. "Making it better to be there since 1929."
Centerplate, a Sodexo Company, is an equal opportunity employer. All qualified applicants will receive consideration for employment without regard to race, religion, color, national origin, sex, age, genetic information, status as a protected veteran or status as a qualified individual with a disability, or any other characteristic protected by applicable Federal, State or Local law.
Centerplate thrives on hiring people with strong people skills and the ability to work well with others and a desire to improve their career. 
Centerplate is an equal opportunity employer.
wj6slj4rnc0w
315084280