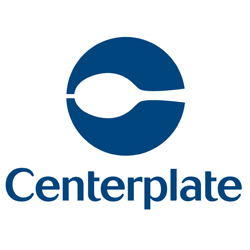 Centerplate
Hospitality Manager - Banquets - $2,000 Sign-On Bonus
Sorry, this job has expired.
Birmingham, AL
Paid Tuition Reimbursement, Paid personal time, 401K / Retirement plan, Dental Insurance, Health Insurance
$48,000.00 – $55,000.00 Annually
Now Hiring - Hospitality Manager - Banquets
This is an opportunity to open a brand new state-of-the-art football stadium Protective Stadium and reopening of the completely renovated Legacy Arena. With over $300M invested into these facilities they are inline to host Major Concerts, NCAA Basketball, and the 2022 World Games. 
Centerplate and our partner venues have been defining extraordinary experiences through thoughtful hospitality, expertly delivered, for more than 80 years at gathering places across North America and the United Kingdom. As the pioneer and leader in live event hospitality, we are committed to making the time that people spend together more rewarding and more valuable. "Making it better to be there since 1929."TM
The Hospitality Manager- Banquets is directly responsible for the preparation, set up, service, break-down and clean up of breakfasts, coffee breaks, luncheons, dinners, receptions and other contracted functions and catered group events.
This position provides supervision, leadership and direction to Banquet staff in both front and back of house.
They are responsible for ensuring that events are executed smoothly and in accordance with guest and client specifications, to include linens, décor, set up, menu and all aspects of service.
Major Responsibilities
Maximize Centerplate's revenue and operational excellence through implementation and oversight of systems and policies related to banquet events.
Supporting Actions
Maximize customer satisfaction by coordinating banquet functions in accordance with Centerplate standards, guest expectations and specifications as per Banquet Event Orders and catering contracts.
Collect and deliver necessary supplies to event site, event set up, review event specifics with assigned staff.
Responsible for inventory, care, handling and storage of all catering hardware, linens and serving supplies as necessary for catering setup and event service.
Coordinate the disposal or safe storage of leftover event food as prescribed by the Manager or Chef.
Maximizes cost effectiveness within the department, by ensuring compliance with established budget, labor and revenue benchmarks.
Monitor and control productivity and payroll on a daily basis to ensure budgets and goals are consistently achieved. Provide labor forecasts and continually monitor labor performance.
Ensure proper service of alcoholic beverages (beer, wine and liquor) at catered events, including control and security of beverage inventory and cash, service only to legal age guests and control of over service to guests.
Complete reports, closing checklist and pull sheets.
Complete a walk-through of all areas at the end of each shift. Check and lock all food and beverage areas.
Job Qualifications/Skills
Required:
Bachelors degree and/or appropriate combination of education and work experience to facilitate on-the-job effectiveness.
4 years of previous Banquet Management experience in a large-scale hotel or high-quality convention center.
Ability and willingness to work a variety of shifts and be available as business demands require.
Exceptional computer skills and familiarity with property management systems such as a Banquet Event Order Software.
Preferred:
Proven ability to work effectively with all levels of staff and management; Ability to promote and participate in team environment concepts.
Must have unwavering and exceptional service delivery standards.
Self-starter who can work independently and on several tasks/projects simultaneously, and who can contribute to functional areas of the business outside of the finance area.
Ability to communicate effectively both orally and in writing.
Initiative in identifying and resolving problems timely and effectively.
Other Requirements 
Requires lifting up to 50 pounds on a regular and continuing basis. Must be able to work in extremes of cold and heat. Hours may be extended or irregular to include nights, weekends and holidays.
Must be able to meet the following requirements with reasonable accommodation:
While performing the duties of this job, an employee is regularly required to stand for prolonged periods of time.
The employee must be able to use hands to finger, handle, feel, reach with hands and arms, and taste or smell.
The employee is occasionally required to stoop, kneel, or crouch.
The employee must regularly lift and/or move up to 50 pounds, and carry approximately 40feet.
Ability to physically walk approximately one-fourth (¼) of a mile and the circumference of the unit several times a day.
Specific vision abilities required by this job include close vision, color vision, depth perception, and ability to adjust focus.
Must be able to read and comprehend a BEO, diagram and any other documents to ensure that the guests' needs are met
While performing duties of this job, the associate is frequently exposed to moving mechanical parts and extreme heat.
Employee must be able to perform repetitive motions.
The employee is occasionally exposed to wet and/or humid conditions and extreme cold.
Employee must have ability to apply common sense understanding to carry out detailed but uninvolved written or oral instructions.
Employee must be able to operate in an environment with moderate to high noise
Employee must have the ability to walk with non-skid shoes at all times. 
Must complete established core, compliance and elective training requirements for Management level staff.
About Centerplate
Founded in 1929, Centerplate, a Sodexo Company, serves as a leading provider of hospitality services to North America's premier sports facilities, convention centers, and entertainment venues. Centerplate's primary services include: food and beverage / catering services, specialty retail management, and design services.
Serving over 170 venues and 100 million guests annually, Centerplate is an integral partner to clients across a broad list of end markers, including: professional sports, convention centers, college athletics, ski resorts, minor league sports, attractions, and theaters, among others. "Making it better to be there since 1929."
Centerplate, a Sodexo Company, is an equal opportunity employer. All qualified applicants will receive consideration for employment without regard to race, religion, color, national origin, sex, age, genetic information, status as a protected veteran or status as a qualified individual with a disability, or any other characteristic protected by applicable Federal, State or Local law.
110374090
110374090