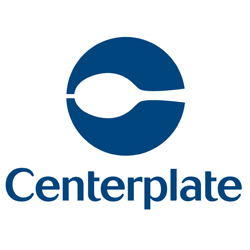 Centerplate
Hospitality Manager - Catering - $2,000 Sign-On Bonus
Sorry, this job has expired.
Birmingham, AL
Paid Tuition Reimbursement, Paid personal time, Dental Insurance, 401K / Retirement plan, Health Insurance
$48,000.00 – $55,000.00 Annually
Now Hiring - Hospitality Manager
This is an opportunity to open a brand new state-of-the-art football stadium Protective Stadium and reopening of the completely renovated Legacy Arena. With over $300M invested into these facilities they are inline to host Major Concerts, NCAA Basketball, and the 2022 World Games. 
Centerplate and our partner venues have been defining extraordinary experiences through thoughtful hospitality, expertly delivered, for more than 80 years at gathering places across North America and the United Kingdom. As the pioneer and leader in live event hospitality, we are committed to making the time that people spend together more rewarding and more valuable. "Making it better to be there since 1929."TM
The Hospitality Manager - Catering is responsible for assisting in the daily operations of catering department to ensure overall client satisfaction.
He or she will handle administrative and operational duties in support of ensuring that events are coordinated and executed smoothly and in accordance with all client expectations and specifications.
The Hospitality Manager- Catering will support the planning of and preparation for events according to anticipated attendance, and will provide hands-on management and oversight in the areas of service and F&B operations during events, as needed.
Major Responsibilities
·  Provide administrative and operational support to the Catering department; Maximize profitability and Centerplate's catering revenue through customer focus.
·        Provide administrative support by maintaining an accurate tracking of signed function contracts, terms and conditions, deposits, etc.
·        Handle all internal and external Catering inquiries and ensure timely follow up, within same business day.
·        Take small bookings, repeat or new, as required; Larger more detailed requests for bookings, proposals or negotiations are to be passed on to the Catering Sales Manager.
·        Prepare and send out all correspondence concerning events.
·        Maintaining an accurate filing system for the Catering department.
·        Keep an accurate and detailed function book.
·        Work with client management staff to ensure positive relations and effective communication with meeting planners, group leaders and event organizers.
·        Participate in site visits and fam trips.
·        Prepare contracts to include all specified details concerning catered events; Maintain a database of all sponsorship prospects and detailed active and prospective account activity.
·        Represent facility at business, community and social organizations and make sales presentations as required.
·        Complete change of status and send revised contracts to appropriate departments in a timely fashion.
·        Promptly mail out invoices and post-event evaluation forms
·        Assist in the preparation of Sales Promotions and mailings.
·        Maintain detailed records of account payment activity and oversee billing and collections.
·        Establish and maintain accurate filing and posting systems for past, tentative and upcoming events.
·        Seek out customer feedback and respond to customer needs to improve retail services; Intervene in instances of guest dissatisfaction.
·        Attend events as required and provide hands-on assistance, as needed. 
· The Hospitality Manager- Catering will perform supervisory, sales, service and operational duties within numerous areas within a given business unit with minimal to moderate supervision for day to day tasks and moderate latitude for independent decision making.
Job Qualifications/Skills
Required:
·        Bachelors degree in business, hotel/restaurant management or a related field, and/or appropriate combination of education and experience to support on the job effectiveness.
·        3-5 years of catering sales experience, with at least 1-2 years in a management role. 
Prior experience in a similar venue.
Demonstrated financial acumen; P&L accountability and/or contract-managed service experience
Must possess strong knowledge of food and wine for menu development.
Must possess strong knowledge of food and beverage financials, operations procedures, controls and administration, as well as awareness and ability to perform all sales-related functions.
Solid and proven track record for sales and leadership success.
Tech-savvy, with high proficiency in all Microsoft Office programs.
Demonstrated success in interfacing with a variety of organizational functions and divisions to accomplish tasks.
Flexibility, ability to work extended or irregular hours to include nights, weekends and holidays.
Additional Requirements
Proven ability to work effectively with all levels of staff and management; Ability to promote and participate in team environment concepts.
Self-starter who can work independently and on several tasks/projects simultaneously, and who can contribute to functional areas of the business outside of retail operations.
Ability to communicate effectively both orally and in writing.
Initiative in identifying and resolving problems timely and effectively.
Other Requirements
·        Must be able to stand and exert well-paced mobility for periods of up to four (4) hours in length and have the ability to bend and lift up to 50 pounds. Must be able to speak clearly and listen attentively to guests and other employees. Must be able to work in extremes of cold to heat.
 ·        Must be able to meet the following requirements with reasonable accommodation:
·        The employee must regularly lift and/or move up to 50 pounds, and carry approximately 20 feet.
·        Ability to physically walk approximately one-fourth (¼) of a mile and the circumference of the unit several times a day.
·        Specific vision abilities required by this job include close vision, color vision, depth perception, and ability to adjust focus.
·        Employee must be able to perform repetitive motions.
·        Employee must have ability to apply common sense understanding to carry out detailed but uninvolved written or oral instructions.
·        Employee must be able to operate in an environment with moderate noise
·        Other lifting or physical requirements as added from time to time, or as require
·        Push and Pull equipment such as: merchandise racks, speed racks, flat beds, and wire carts the distance of up to .4 miles.
·        Must be able to stand for prolonged periods of time.
·        While performing the duties of this job, an employee is regularly required to stand, use hands to finger, handle, or feel, reach with hands and arms, and taste or smell.
·        The employee is occasionally required to stoop, kneel, or crouch.
·        Must be able to withstand moderate to high noise levels.
·        Ability to multitask in an office or operations setting.
·        Ability to operate telephone and to talk and/or hear in a retail store location setting (noise level is moderate).
·        Ability to sit, walk, stand, bend, and twist on an intermittent or continuous basis.
·        Ability to, grasp, push, pull objects such as files, file cabinet drawers, and reach and lift overhead.
·        Ability to operate a desktop computer or register terminal.
·        Ability to understand written information.
·        Other lifting or physical requirements as added from time to time, or as required to perform the essential functions of this job.
About Centerplate
Founded in 1929, Centerplate, a Sodexo Company, serves as a leading provider of hospitality services to North America's premier sports facilities, convention centers, and entertainment venues. Centerplate's primary services include: food and beverage / catering services, specialty retail management, and design services.
Serving over 170 venues and 100 million guests annually, Centerplate is an integral partner to clients across a broad list of end markers, including: professional sports, convention centers, college athletics, ski resorts, minor league sports, attractions, and theaters, among others. "Making it better to be there since 1929."
Centerplate, a Sodexo Company, is an equal opportunity employer. All qualified applicants will receive consideration for employment without regard to race, religion, color, national origin, sex, age, genetic information, status as a protected veteran or status as a qualified individual with a disability, or any other characteristic protected by applicable Federal, State or Local law.
110374086
110374086