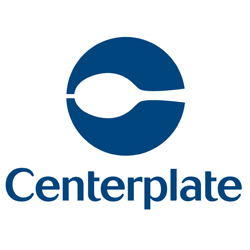 Centerplate
Restaurant Manager
Ellicottville, NY
Paid personal time, 401K / Retirement plan, Dental Insurance, Health Insurance
$50,000.00 – $52,000.00 Annually
Now Hiring - Restaurant Manager at Holiday Valley
Awesome benefits including: Free ski pass for employee and family living in household, free golf & pool pass. Beautiful resort atmosphere.
The Restaurant Manager will provide hands-on leadership to facilitate dining experiences that exceed guest expectations, while revenue is maximized, and expenses are effectively controlled within an in-venue or free-standing Centerplate restaurant.
The Restaurant Manager's highest priorities will be to ensure that Centerplate's standards for quality, service, timeliness, safety, security, sanitation and regulatory compliance are adhered to.
The Restaurant Manager will plan and prepare according to anticipated guest attendance and client expectations, will provide hands-on management and oversight, and will direct and support financial reconciliation and reporting.
The Restaurant Manager will establish daily priorities and will direct the on-going activities of front of house and back of house staff to ensure that operations run smoothly, efficiently and in accordance with client specifications.
Responsibilities include:
· Maximize Centerplate's Restaurant revenue and operational excellence through implementation and oversight of systems and policies related to Restaurant operations.
· Provide leadership and direction to Restaurant Supervisors and line staff.
· Ensure that policies and procedures for processing customer transactions are adhered to.
· Contribute to goal of making Centerplate #1 in Event Hospitality and the #1 Employer of Choice through personal commitment and leading by example.
· The Restaurant Manager will perform supervisory, sales and operational duties within numerous outlets within a given business unit.
· They have a moderate to significant latitude for independent decision making.
Requirements:
· Bachelor's degree and/or appropriate combination of education and experience to support on-the-job effectiveness.
· A minimum of 2 years of previous leadership experience within a diverse food and beverage environment, to include management of a large staff and focus on exceptional client and customer service.
· Strong working knowledge of food safety, sanitation, and general workplace safety standards with knowledge of Health Department requirements.
· Demonstrated financial acumen; P&L accountability and/or contract-managed service experience is highly desirable.
· Technologically savvy, with high proficiency in all Microsoft Office programs.
· Demonstrated success in interfacing with a variety of organizational functions and divisions to accomplish tasks.
· Flexibility, ability to work extended or irregular hours to include nights, weekends and holidays.
· Proven ability to work effectively with all levels of staff and management; Ability to promote and participate in team environment concepts.
· Self-starter who can work independently and, on several tasks/projects simultaneously, and who can contribute to functional areas of the business outside of retail operations.
· Ability to communicate effectively both orally and in writing.
· Initiative in identifying and resolving problems timely and effectively.
About Holiday Valley Resort
We're proud of our reputation as one of the friendliest resorts around. Customer service is a priority at Holiday Valley! If you are energetic, friendly and people-oriented, please take a moment to consider joining our team.
It was many years ago in the winter of 1957-58 when the brand new ski area named Holiday Valley first opened for business. 
Now, Holiday Valley boasts 13 lifts, 60 slopes and trails, 3 base lodges, two hotels, a golf course, pools, aerial park, mountain coaster and numerous amenities. The resort has become a leader in the ski industry and ranks among the favorites of skiers in the East.
About Centerplate
Founded in 1929, Centerplate, a Sodexo Company, serves as a leading provider of hospitality services to North America's premier sports facilities, convention centers, and entertainment venues. Centerplate's primary services include: food and beverage / catering services, specialty retail management, and design services.
Serving over 170 venues and 100 million guests annually, Centerplate is an integral partner to clients across a broad list of end markers, including: professional sports, convention centers, college athletics, ski resorts, minor league sports, attractions, and theaters, among others. "Making it better to be there since 1929."
Centerplate, a Sodexo Company, is an equal opportunity employer. All qualified applicants will receive consideration for employment without regard to race, religion, color, national origin, sex, age, genetic information, status as a protected veteran or status as a qualified individual with a disability, or any other characteristic protected by applicable Federal, State or Local law.
Centerplate thrives on hiring people with strong people skills and the ability to work well with others and a desire to improve their career. 
Centerplate is an equal opportunity employer.
f8raqazitqly
116055961